7 Board Games You Must Try
Before gadgets and phones took over the world, board games were loved. Do people still play board games? Yes, and an astonishingly high number of people still play board games. While some board games like chess, don't exactly get your heart pumping as everyone wants the thrill, not all board games are slow and boring. Most of us must have grown up playing board games, whether it is Ludo, Monopoly or Snake & Ladders. Now they weren't so bad? There are quite a few board games that will get your heart pumping, wanting for more. For those who seek adrenaline and to spend a game night cheering and rousing with their friends, here are 7 board games you must try.
1. Escape: The Curse of the Temple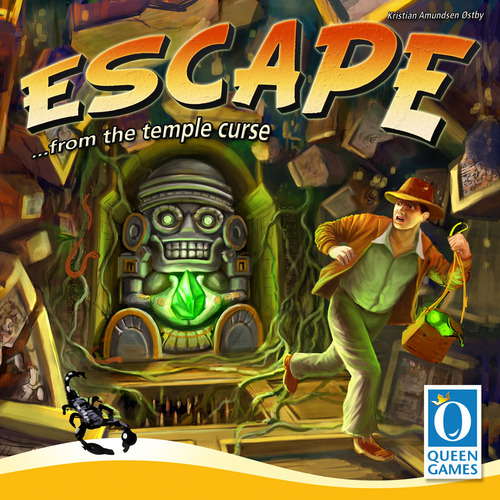 Fan of Indiana Jones? Well you can play this amazing board game. And yes, for those who are wondering, it has its own soundtrack. This game puts you up in a racing game against the clock. You and your archaeologist friends must try to escape this ancient temple before the clock stops. Once the clock stops, the gates close and you remain stuck. In order to make it out, you need to search through tunnels and traps. Then you get to activate the green gems that help you break free from the temple.
Once you collect the gems, find the exit and leave as a team. You may think that finding the gems is easy, but it's not. There will be several distractions throughout the way. To make things interesting, you just have 10 minutes to complete all the tasks and exit. The game box comes with an audio CD, which is of 10 minutes. There will be a GONG sound during the track, that signals that something bad has gone down. There are 3 Gong sounds before the game ends. If you have the heart to play this then this is a must-buy.
2. Carcassonne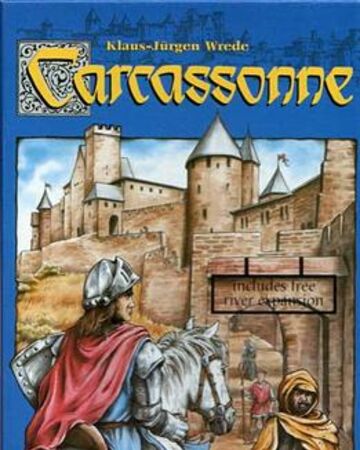 This just might be the perfect board game to play in a pub, with a few beers and a fire. This game is all about farming, castle and road-based thievery. Yes, these games still have a fan base around the globe. The game gets complex as you play. An anonymous French man, someone who loves board games and owns quite a few as well says "For me, it is the ultimate."
3. Cards Against Humanity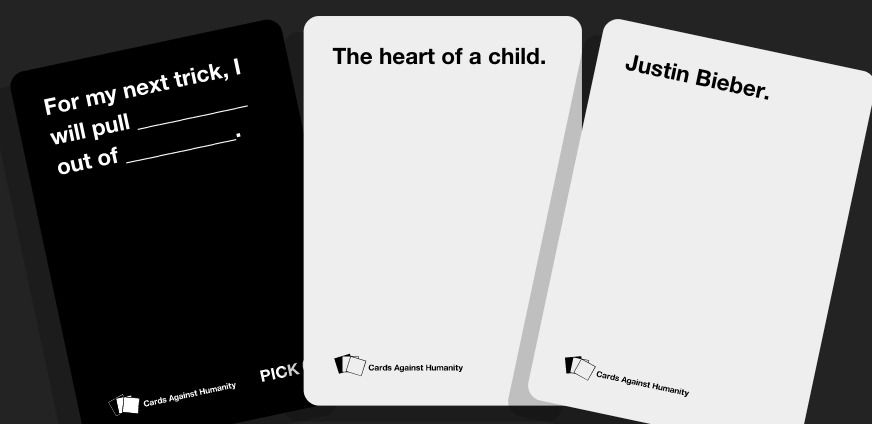 Caution: This is not a game for kids or to play with your grandparents. This is a game that is perfect for those who enjoy a little darker side of life, whether it's pop culture or art. This just might be the adult version of Apples to Apples. This game is inappropriate, funny and may even contain foul language. This game is not for the faint of heart yet this is a game that you will absolutely love.
4. Catan the Board Game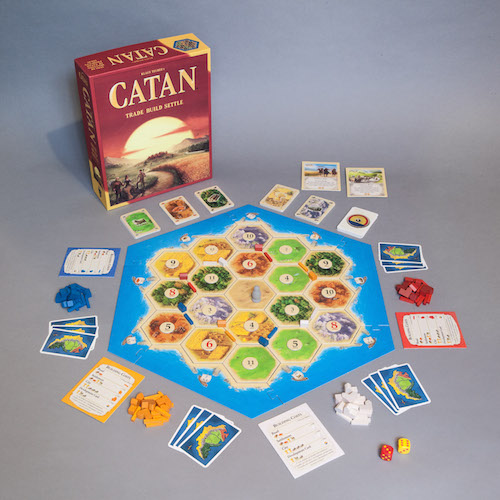 Catan takes us back to the time of explorers. The difficulties they face when it comes to inhabitable islands, where they are forced to settle before someone else does. The competition is that everyone is fighting to civilize. The island has limited resources, but getting to it first is the challenge. This game can be played from ages 8-72. The game is easy to understand with simple rules. The game can either end in 15mins or can go on for 2 hours. This game was loved and is still loved by those who seek challenge.
5. Pandemic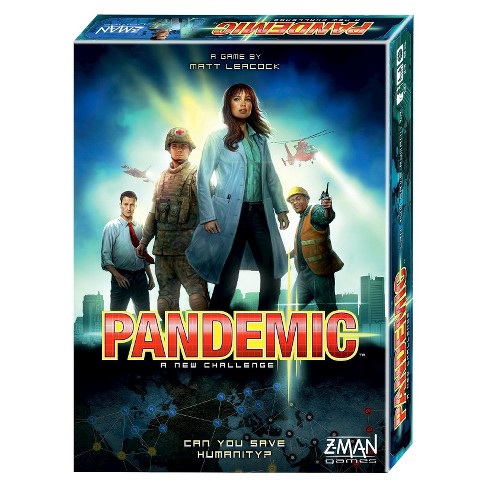 Since now we know what it's like to be in a pandemic, we know that the odds are against us right from the beginning. This game is full of thrill as well as it is all about teamwork. You need to be able to make decisions instantaneously. This is what will save you and the rest of the world from the disease. This game is about coordination and strategy to get out of this together. A game you will truly love.
6. Betrayal at House on the Hill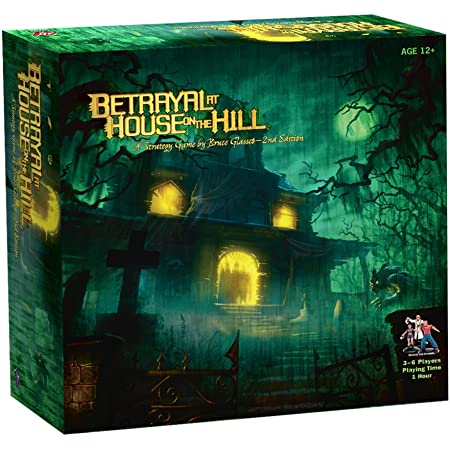 Ever think how long you would be able to survive in a haunted house? Well if so, then this is the perfect game for you. The setting of the game is a mansion, which is only revealed room after room. Each room has something nasty waiting inside. This game requires teamwork if you are willing to get out alive. There is a plot, one of you will secretly be playing as a traitor. One player wrote a review saying, "I've played it with die-hard board-game fans and they loved it. And I've played it with people that are new to board games and usually only play games like Cards Against Humanity. It can be fun for everyone."
7. Ticket to Ride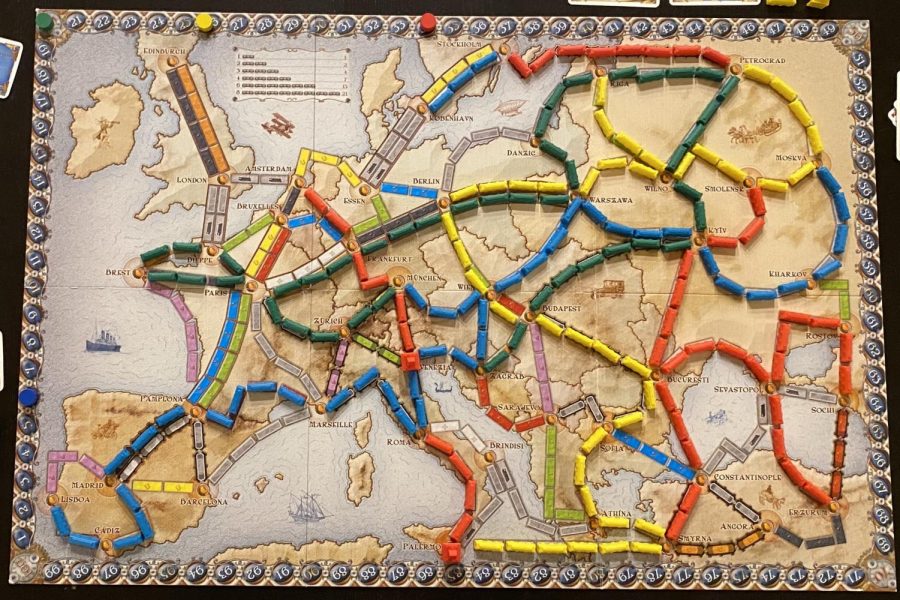 Probably the most laid-back game, something that is perfect to play with your family. This game can be played by all ages. Some of you may think that a game about railways just sounds dull but the strategy behind this game will keep everyone interested. A very easy game and it moves fast. It is so simple that you just need 5 minutes to understand the game and you are ready to go.
Board games are underrated but they still can be fun, you just need to choose the right game for yourself. Whether the games are about treasures, building cities or escaping a haunted mansion, they don't have to be boring. If we missed any other interesting board games then do let us know in the comments down below. Looking for more fun? Check out our Entertainment Section.