Best tools for a perfect American barbecue dinner
You're planning a BBQ dinner, everything seems to be going just fine but then all of a sudden your spatula breaks or your grill stops working. Your whole BBQ party would fall apart, which is why it is extremely crucial to have the right tools, especially when you're expecting guests. These are the essential products that everyone should own or some new cool gadgets that you shouldn't be missing out on. Sadly enough, BBQ tools are often taking lightly. It is important to invest in the right thing rather than buying something cheap and face embarrassment. Here's a guide on buying the best BBQ tools for a perfect American barbecue dinner.
1.Portable gas barbecue grill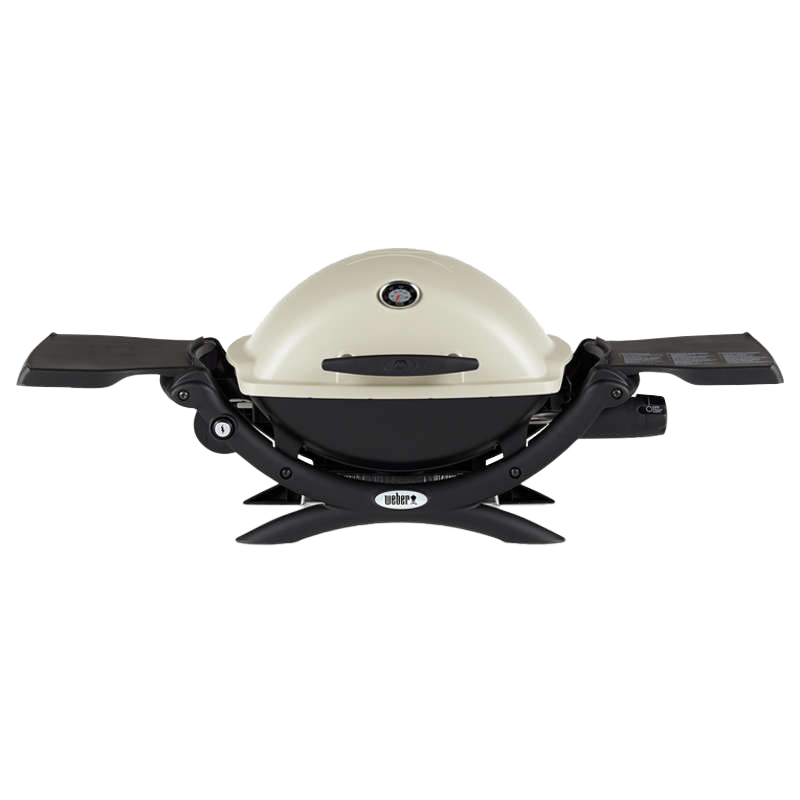 Imagine having a portable gas grill on your little road trip. The Weber Q 1200 portable gas BBQ grill has about 189 square inches of cooking space, plus the benefit of being able to barbeque anywhere, anytime. With the push of a button, it ignites quickly and easily. The burner valve lets you set the temperature with just an easy-to-use knob.
2. Misto Oil Sprayer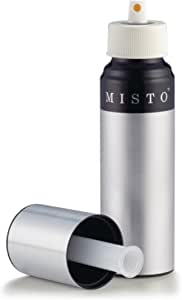 Just simply add your seasonings and oil onto the vegetables on a sheet pan, just with the help of Misto Brushed Aluminum Oil Sprayer. This device is great as it keeps your hands from getting oily.
3. Nordic Ware Baker Sheet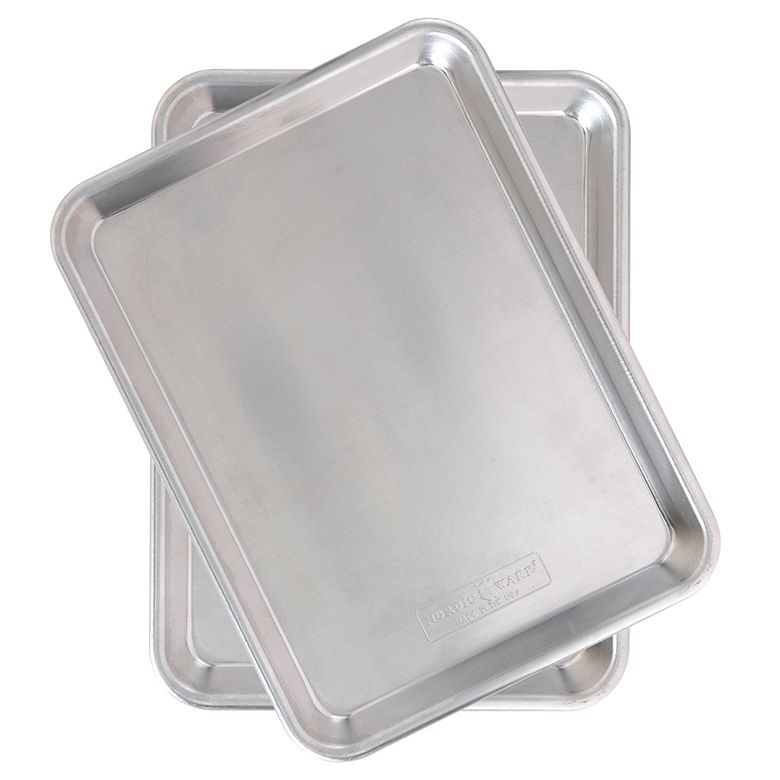 Judith Fertig, the famous cookbook author also known as BBQ queen, is admittedly biased towards Nordic Ware's sheet. She says "Large, double-thick, rolled-edge metal sheet pans are every griller's pal, Everything goes out to the grill at once, and cooked and raw foods stay separate." She says she carries two stacked sheet pans out to the grill. The top pan has the raw seasoned meat or vegetables and the bottom pan is a safe landing spot for everything when it's done.
4. Grill Armor Extreme Heat Resistant Oven Gloves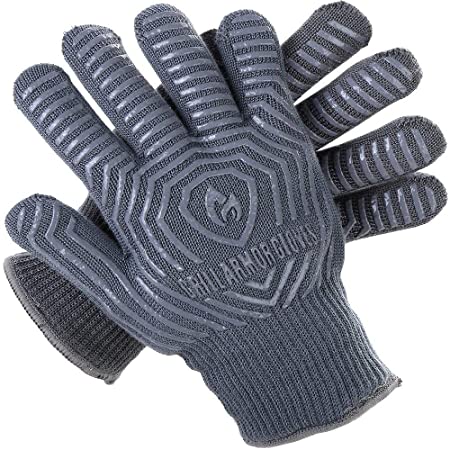 A tool that you shouldn't miss out on, it is safety-oriented and protects your hands from burning. All you need to do is wear the Grill Armor's Oven Gloves. They can withstand temperatures up to 932 degrees Fahrenheit. They're thick, hence they resist the heat but thin enough to allow you to bend your fingers easily.
5. Thermapen Instant Read Thermometer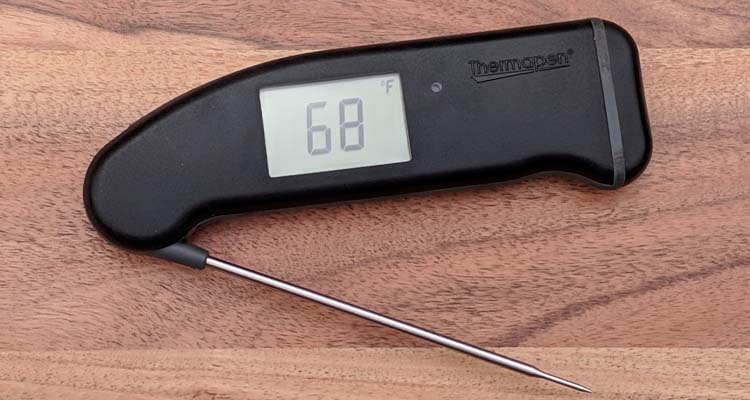 The key to good meat is to make sure that it is thoroughly cooked. Thermoworks has made this thermometer with a foldaway probe and it has 3,000-hour battery life. It read quickly and is accurate.
6. Winco Heavyweight Utility Tongs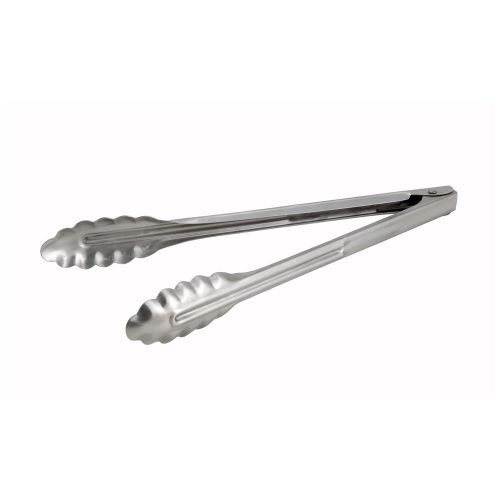 Tongs are important when it comes to BBQs. These tongs from Winco have a durable spring-loaded design that is made of sanitary stainless steel. They're the best and worth the investment.
7. Big Poppa Smokers Premier Walnut BBQ Fork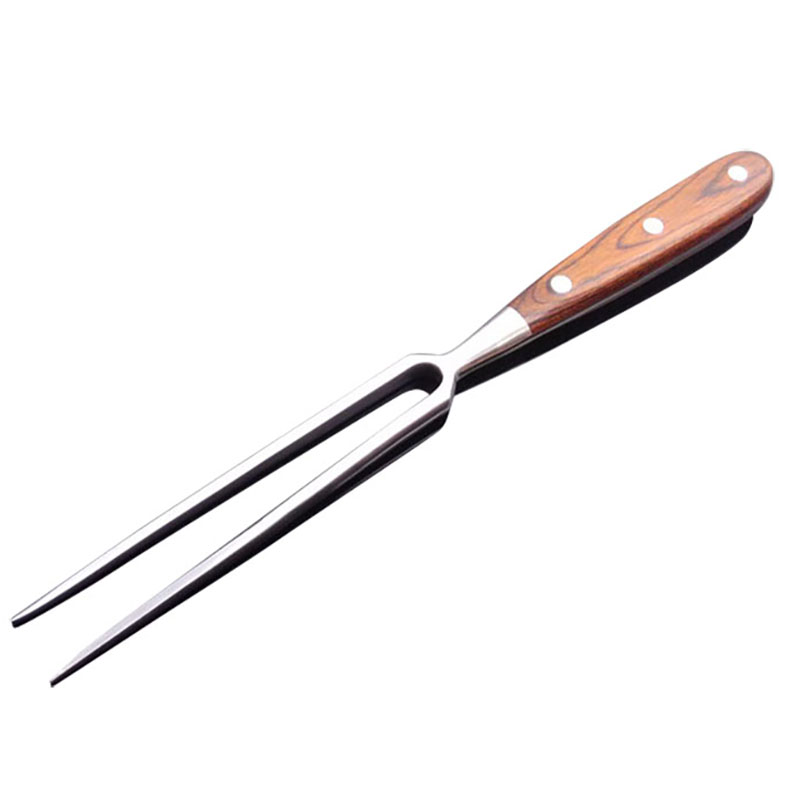 Dave Anderson, a food expert and owner of famousdave.com, considers 2 tools mandatory when it comes to BBQs: tongs and a handle fork. He says, "You don't need anything fancy but a long wood handle with a sharp fork is all you need for flipping the biggest T-Bones and spare ribs. The most important thing with any grilling tool: The handle must feel good in your hands." This is a 20-inch BBQ fork and it has a walnut handle.
8. Himalayan Salt BBQ Plank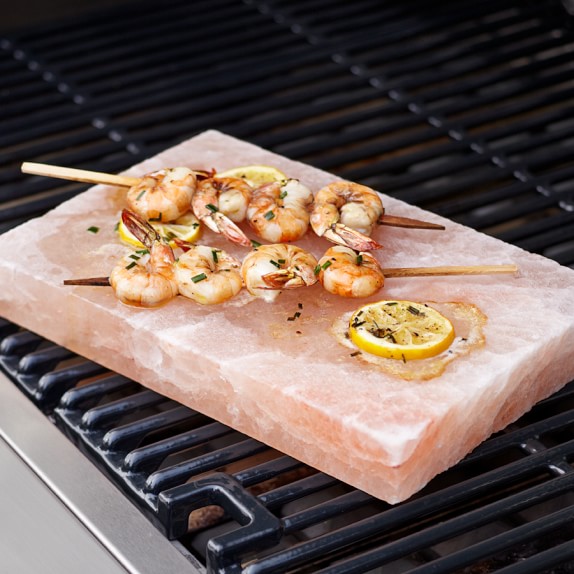 Sometimes you just want it salty for your tastebuds. All you have to do is preheat the salt plate on the grill, then you can just cook your meat or veggies right on it. The slab is dense enough to take low heat on the grill which is why it doesn't crack or fall apart.
9. Zeust Sirius 1.0 Barbecue Grill Light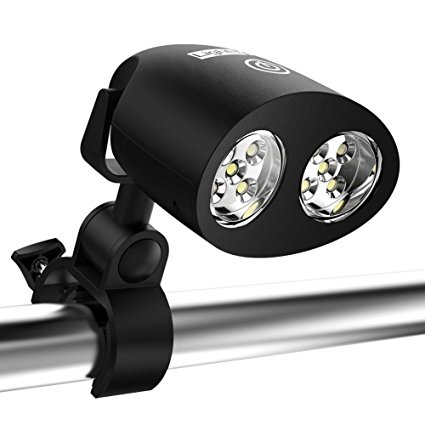 Can hold onto the camping headlamp any longer? all you need is this amazing invention. It has a zinc alloy C-clamp that can easily be attached to your grill's handle. It can withstand heat.
10. Weber 6661 Original Silicone Basting Brush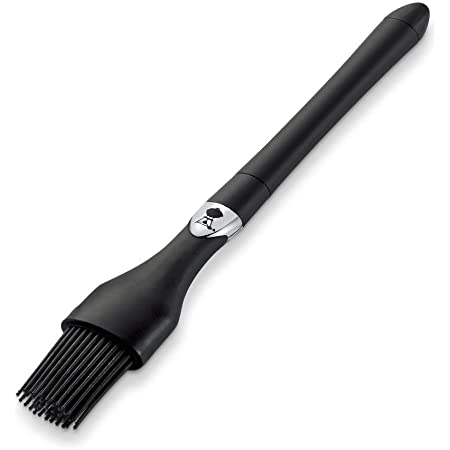 Want to add a little glaze to your meat or other finishing touches, well then a basting brush like the Weber Brush would do the trick perfectly. Fertig says that "It can withstand the heat, bastes better than the usual barbecuer's throwaway paintbrush and can go in the dishwasher."
11. Traeger Grills BBQ Grill Meat Injector Kit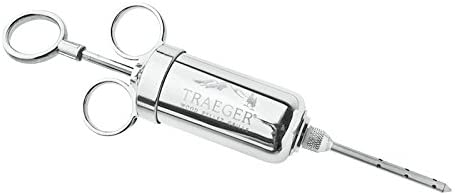 Anderson says, "If there's anything America's Rib King (aka me) is known for, it's flavorful, juicy, tender and mouth-watering meats. I like to inject flavorful marinades into my meats because it gets the marinade right into the muscle for the greatest flavor possible, Don't ever buy a plastic meat injector, they are just a waste of money. Instead, invest in a good metal injector like the Traeger Injector."
12. Kingsford Original Charcoal Briquettes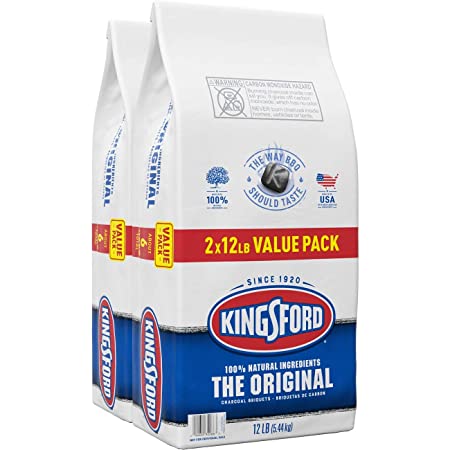 Want good fire and good heat? Well then use Kingsford's blue bag of charcoal briquettes as they are reliable and have a consistent heat source.
These gadgets will surely help in your next plan. Which of these products did you already know about? which of these are you going to buy? Do let us know in the comments below. You may also want to read Most expensive dishes from around the world.